Container Freight Station
Import/Export, Security Screening
Consolidation & Deconsolidation
Customs Bonded Warehouse
Cross Docking, Transloading
Container Freight Station
Import/Export, Security Screening
Consolidation & Deconsolidation
Customs Bonded Warehouse
Cross Docking, Transloading
CONTAINER FREIGHT STATION
Commercial Freight Services (CFS) efficiently, safely and securely transports your freight from port to final destination through our certified Container Freight Station. A Container Freight Station is a legal extension of the U.S. Customs port of entry inspection station and is designed to reduce port congestion.  U.S. Customs performs inspections and examinations within the port facility. Goods are then transferred to a certified Container Freight Station where they may undergo manipulation or are stored while awaiting pickup by the owner, thus reducing the time the freight is in the port.
Our customers benefit from Container Freight Station services that include; consolidation, deconsolidation, local or regional drayage, secure cargo storage, intermodal, LTL, and FTL services and local door delivery. One phone call handles all of your container cargo handling service needs.
EXPORT CONSOLIDATION
Products and materials are consolidated into an efficient number of containers for delivery to the final international destination. Efficient packaging uses container space effectively for greater cost savings and improved international trade processes.
IMPORT DECONSOLIDATION
Containers are picked-up at terminals, moved to a warehouse where contents are unloaded, sorted and separated by destination, PO, or SKU and processed for delivery to final destinations, distribution centers, and stores.
CROSS DOCKING / TRANSLOADING
Cross docking moves containers almost immediately from one transport to another and sends them right back out. Transloading moves containers to a warehouse for content palletization and transfer to other containers or trucks for distribution. 
CONTAINER DRAYAGE
Short distance transportation of cargo, containers, or freight via truck from a major port to a warehouse, rail terminal, or other port. Drayage usually occurs within one business day or a single shift – and is often just one element of a more comprehensive transloading or shipping process.
CUSTOMS BONDED WAREHOUSE
CFS makes sure your imported items stay secure and ship reliably with our Customs Bonded Warehousing. We provide cost effective long or short term bonded storage, transportation and manipulation for your Freight Container Station and consolidated shipments. Learn More
LOCAL P&D
CFS offers a full range of ground service options to meet your local, regional, national, and even your trans-border distribution needs. Our skilled team of specialist can set up local or long range deliveries to ensure that your time-critical cargo is received on-time, every time. FTL,  B-to-B Last Mile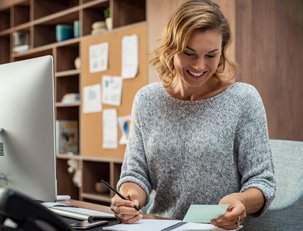 HOW CAN WE HELP?
Ask us how CFS can make your import/export process worry free and simple.