WAREHOUSING, DISTRIBUTION AND TRANSPORATION
INTEGRATED SUPPLY CHAIN SERVICES FOR FORWARD AND REVERSE LOGISTICS
CFS warehousing, distribution and transportation services are designed with one goal in mind, to get your products to market safely, reliably and as cost-effectively as possible. Our logistics specialists work closely with each customer to customize a solution that not only meets their current business goals and requirements but also adapts to changing market demands. CFS warehousing and distribution operations are supported by our extensive transportation network and freight services to provide a single-source suite of integrated supply chain services.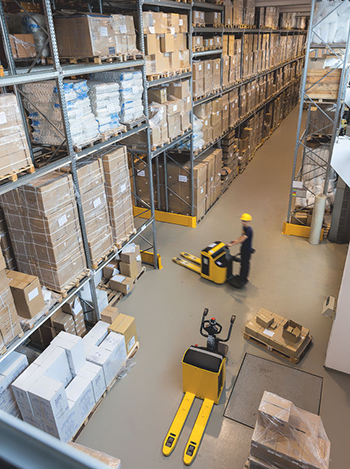 WAREHOUSING SERVICES
CFS offers a variety of cost-effective, custom storage and distribution solutions by consolidating warehousing, transportation and delivery services. Value added services within our warehouse operations help our customers gain a competitive edge by reducing inventories, increasing efficiency and improving customer service.
Import/export warehousing and distribution
Air and sea freight consolidation and deconsolidation
Cargo stuffing / unloading / devanning / unstuffing
Long and short term storage
Contract packaging, labeling, kitting services
Inventory management and control
Load building for cartons, pallets, containers
Inbound and outbound order processing
Security and quality control measures
Dedicated customer service staff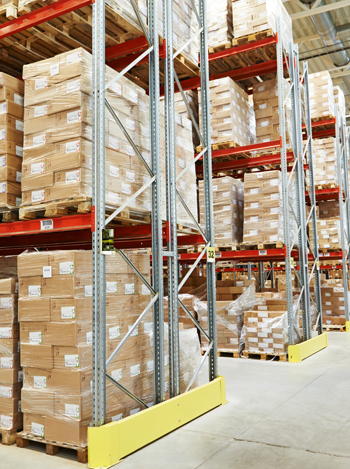 DISTRIBUTION SERVICES
CFS provides cost-effective and time-sensitive distribution solutions for large or small quantities of product from our extensive network of warehousing and distribution operations. Our dedicated distribution specialists are trained on each customer's requirements and preferences to ensure secure transport and timely product delivery.
Consolidation and deconsolidation
Replenishment, fulfillment, pick and pack
Transloading, crossdocking, flow distribution
Special orders, refurbishment
Individual Item and/or Kit Assembly
Retail store distribution
Inventory control management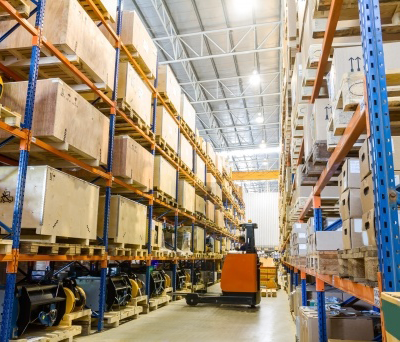 TECHNOLOGY, SECURITY AND QUALITY ASSURANCE
CFS warehouse and distribution services provide secure, flexible and economical options for your supply chain. Secure warehouse operations protect your inventory while warehouse management technology give you secure access to real-time information about your assets.
Computerized inventories, order picking and billing
Internet connectivity to customer inventory
Strict adherence to customer specifications
Heated warehouse with sprinkler system
Clean and professional atmosphere
Multi-Video surveillance & audible security alarms
TSA approved indirect air carrier
TSA certified cargo screening facility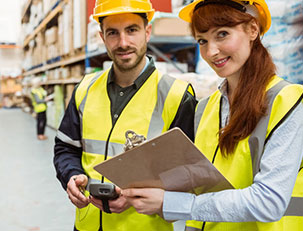 HOW CAN WE HELP?
Let us help you keep your inventory moving through the supply chain. Ask how the CFS team of logistics experts can develop custom-fit solutions for your business that guarantee efficient, safe, compliant, and time-sensitive delivery.